Key person Standing putter Standing putter
Please be informed that manufacturer's warranty is non-eligible for overseas customers.
Features of this product
Golf is a sport that competes not for distance, but for fewer strokes, so it is important to have the ball in the cup .
It's a must-have club to reduce your score, but I feel that few people are as important as the driver.
The KEY PERSON STANDING PUTTER is a revolutionary product for golfers who are having trouble finding a putter.
The size and weight of the head, the carbon shaft, and the lightweight grip of this putter are designed to stand up on its own even on a moderate slope .
You can check the direction at address while the putter is standing on its own, so you can correct any misalignment, which gives you a sense of security.
In addition, since the lie angle is constant when held , the probability of hitting with the core of the putter is increased .
The direction the ball rolls is determined by the orientation of the face. It is a feeling that you can stroke automatically if you start by matching the face direction.
The feel is a little stiff, but you can feel the hardness and core of the ball.
Since the face height is low and the ball can be hit near the equator, a natural upper trajectory and good rolling can be achieved .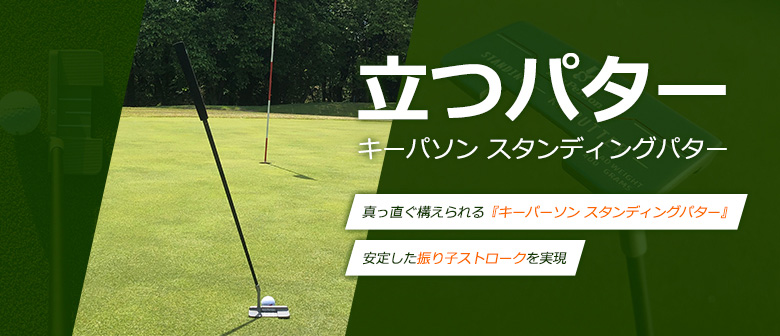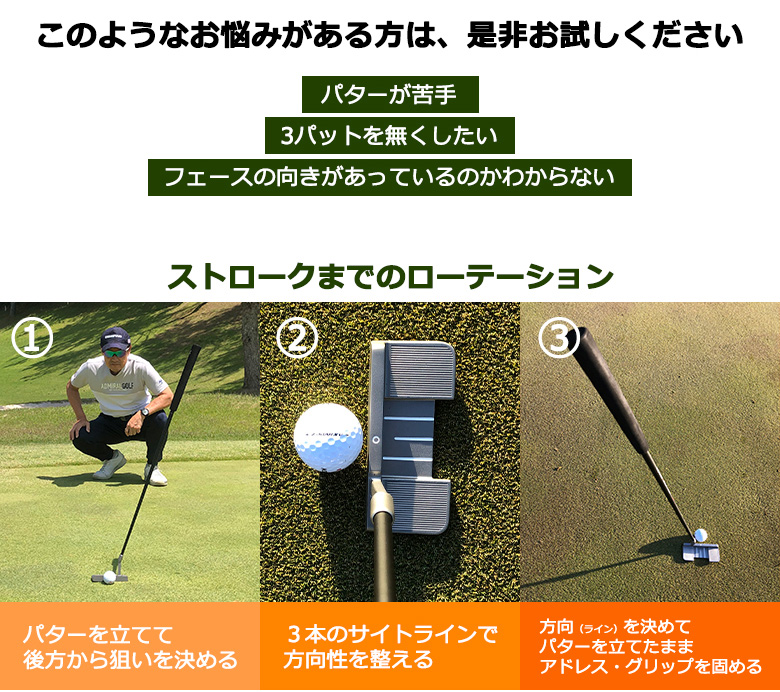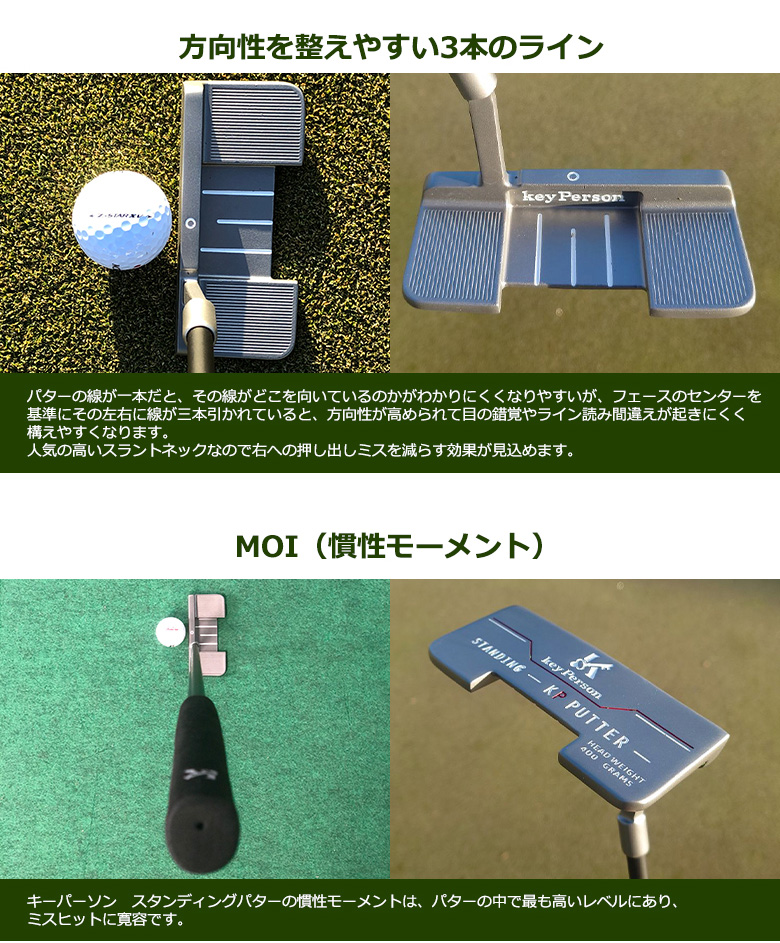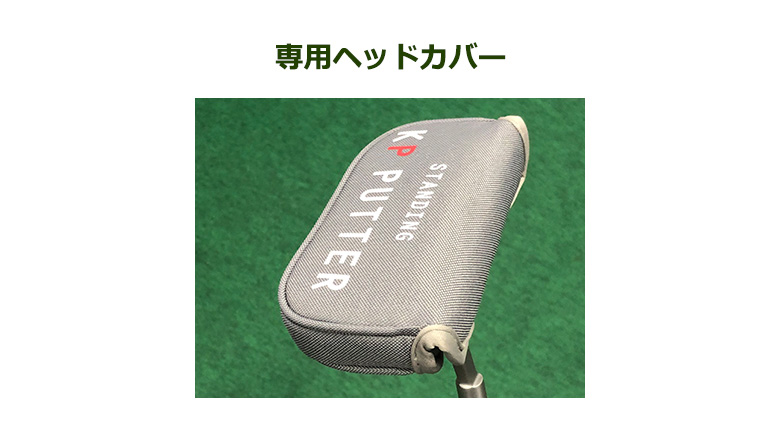 spec
| | |
| --- | --- |
| head material | 431 stainless steel |
| face type/material | CNC milling face/431 stainless steel |
| Loft angle (°) | 3.0 |
| Lie angle (°) | 72.0 |
| length (inch) | 33,34,35 |
| neck type | slant neck |
| shaft | KP putter original lightweight carbon |
| grip name | KP putter original lightweight grip |
| grip size | 265mm |
| Grip weight (g) | 15 |
| weight (g) | 477 to 481± |
| accessories | Dedicated head cover |
| country of origin | China |