Callaway Paradigm Maxfast Utility ELDIO 40 for Callaway Graphite Shaft
Please be informed that manufacturer's warranty is non-eligible for overseas customers.
Features of this product
For back-ordered products, we usually ship within 3-6 business days. The delivery date will be answered by e-mail after confirmation, as it may vary depending on the stock status of the supplier.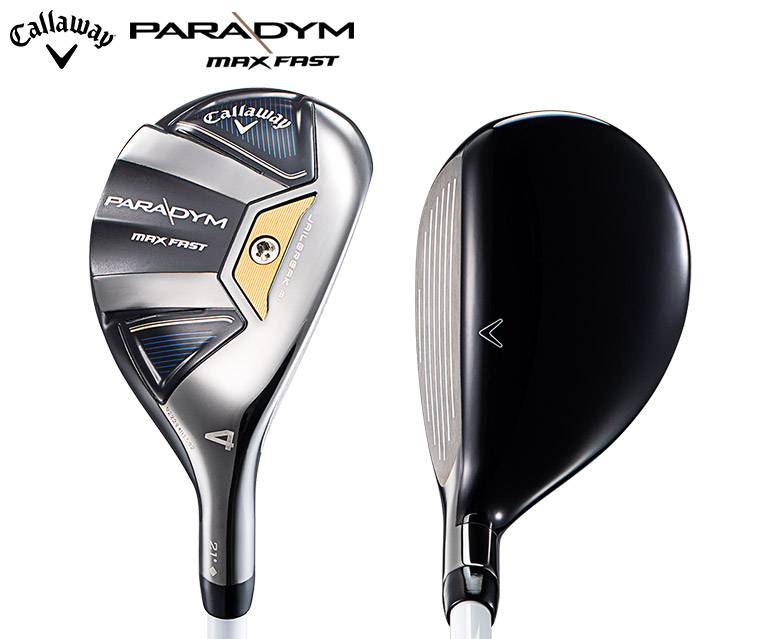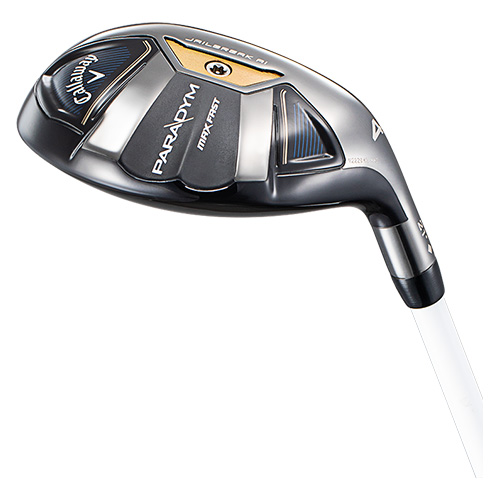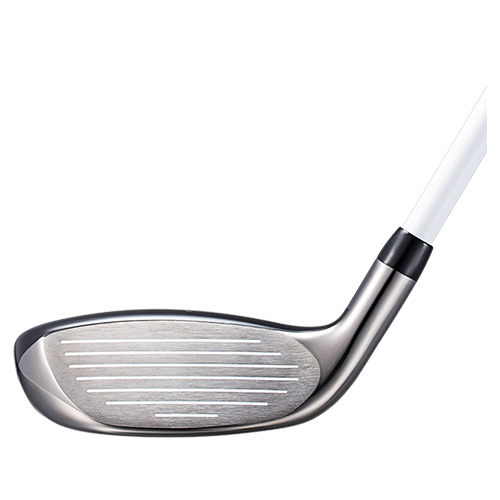 While inheriting the shape from the previous work, brush up ROGUE ST MAX FAST Women's Utility, the predecessor of "PARADYM MAX FAST Women's Utility", has already adopted a form similar to a shallow and rounded fairway wood. It was intended to provide players with ease of picking up the ball and posing, and this was carried over to the "PARADYM MAX FAST Women's Utility". But of course it's not like that. The heel side lower part of the face has been changed to a more voluminous shape than its predecessor. The sense of security when holding it is greatly improved. In addition, the body is made of stainless steel.
The newly adopted cut wave sole provides outstanding comfort. The back of the head has a new cut wave sole with two large grooves in a wave-like shape. It is expected that the utility will be hit not only on the fairway but also on various lies, but it will demonstrate its outstanding ability to hit even in difficult situations. The ball will fly toward the target firmly.
New Tungsten Speed ??Cartridge In the previous work, frame-shaped JAILBREAK technology and tungsten weights were adopted, but "PARADYM MAX FAST Women's Utility" has been changed to match the fairway wood shape. First, a tungsten speed cartridge is installed near the face of the sole. It achieves an ideal center of gravity position, resulting in a high launch angle, appropriate spin rate, and improved ball speed.
Renewed AI FLASH face and JAILBREAK technology The AI ??FLASH face and JAILBREAK technology are also new. The AI ??FLASH face was designed and developed by AI using a new algorithm that takes into consideration the three elements of flight, as well as blurring and reducing the range of impact points. The instability of the flight distance due to hits on the upper side of the face, which has been the case when hitting from the rough, is also firmly supported. The JAILBREAK technology was also newly designed by AI to match the head shape, and has a bat wing-like shape similar to the fairway wood. The face cup can be bent firmly to the edge of the face cup, and along with the face cup that uses high-strength 455 steel and the AI ??FLASH face, it provides a stable and large flight with little shake. In addition, since the "PARADYM MAX FAST Women's Utility" does not adopt an adjustable hosel, JAILBREAK technology is installed on the toe and heel.
Capture the course with a comfortable flight with a dedicated lightweight design "PARADYM MAX FAST Women's Utility" is made with a lightweight design exclusively for female golfers, such as adopting a bonded hosel for all numbers and installing a tungsten speed cartridge with a lighter setting. . In addition, it is oversized like the men's model, and it has a good grip on the ball. It can be said that it is a model that you can fly comfortably because of its lightness and ease of use. Lofts are available in 6 types: 18 degrees 3H, 21 degrees 4H, 24 degrees 5H, 27 degrees 6H, 30 degrees 7H, and 33 degrees 8H.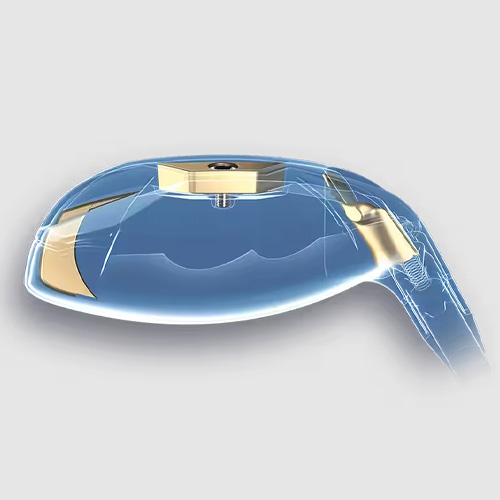 JAILBREAK BATWING TECHNOLOGY Bend firmly until the edge of the face cup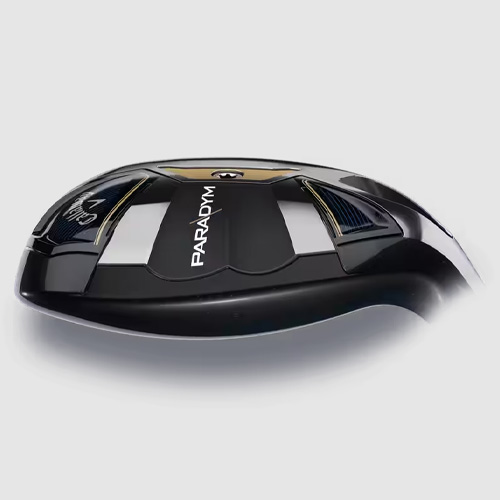 ALL-NEW CUTWAVE SOLE DESIGN Two deeply dug grooves, such as reverse and bare ground, Demonstrates good shedding even in tough lies.
AI DESIGNED 455 FACE CUP High-strength 455 steel is used to achieve stable flight distance.

▲ELDIO 40 for Callaway carbon shaft

▲GOLF PRIDE VDR black/navy with backline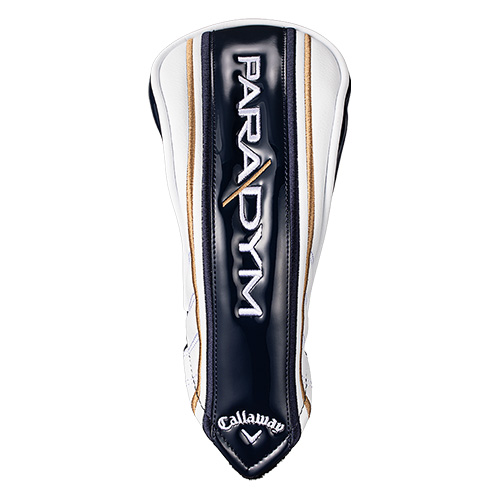 spec
Count
3H
4H
5H
6H
7H
8H
Face material/structure
Carpenter 455 steel / FLASH face + forged face cup
body material
17-4 stainless steel + tungsten speed cartridge 5g
Loft angle (°)
18
twenty one
twenty four
27
30
33
Lie angle (°)
58.5
59
59.5
60
60.5
61
club length (inch)
39.5
39
38.5
38
37.5
37
Head volume (cc)
120
119
116
113
112
109
Club weight (g)
5H: about 305 (A)
5H: about 303 (L)
grip
ELDIO 40 for Callaway Graphite Shaft
accessories
GOLF PRIDE VDR black/navy with backline
country of origin
Assembly: China/Japan Headcover: China
shaft name
ELDIO 40 for Callaway Graphite Shaft
Hardness
A.
L.
Shaft weight (g)
About 44 (5H)
About 42 (5H)
shaft torque
5.6
5.8
balance
C0
shaft condition
middle tone
Release date: February 24, 2023