TaylorMade Premium Classic Cart 2MSCB TD244 Caddy Bag White (N92821)
Please be informed that manufacturer's warranty is non-eligible for overseas customers.
Features of this product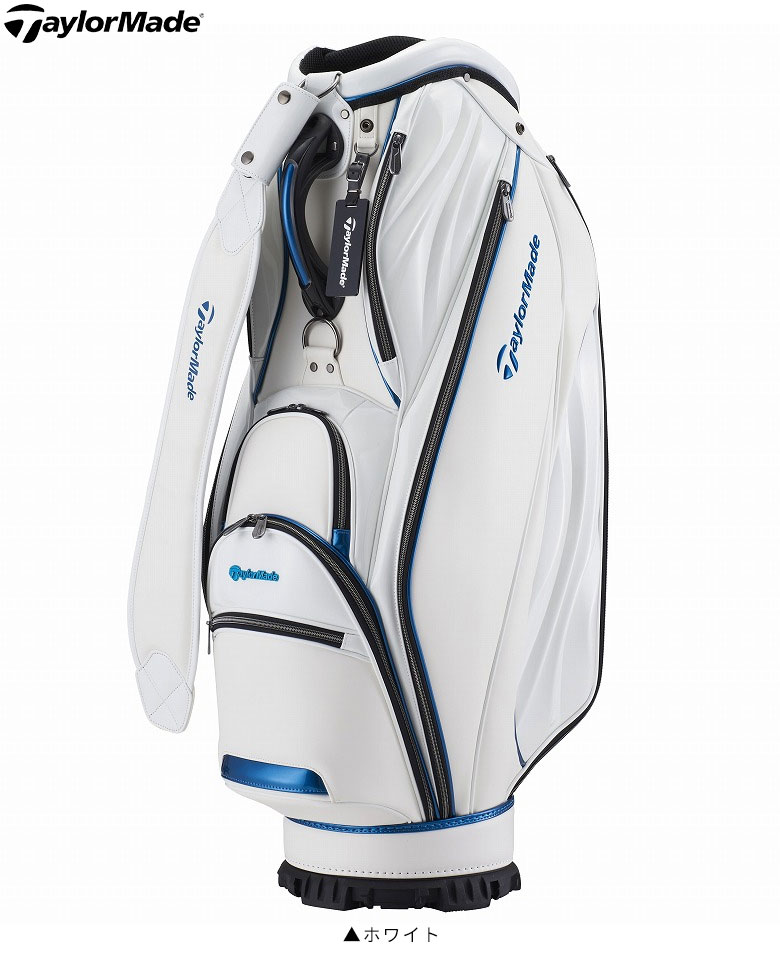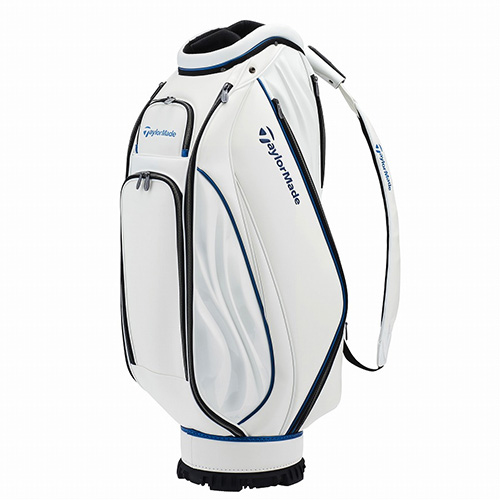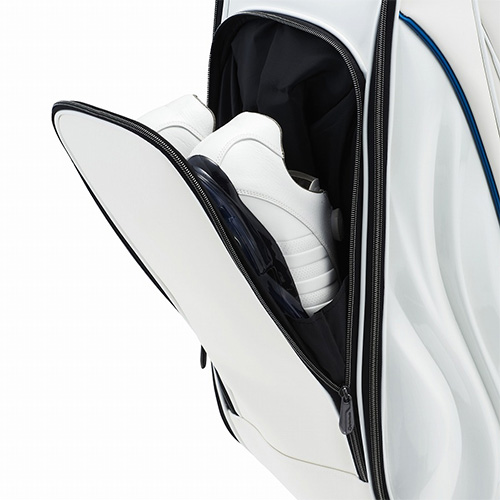 With a shoe-in pocket on the back, it has a high storage capacity.
* Shoes are not included.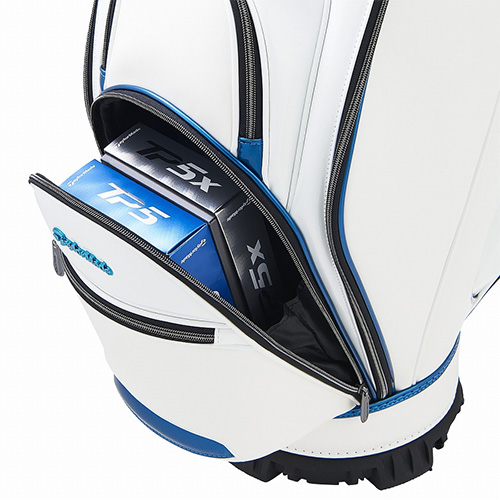 Fully open front pocket that opens wide and is easy to take out.
* Golf balls are not included.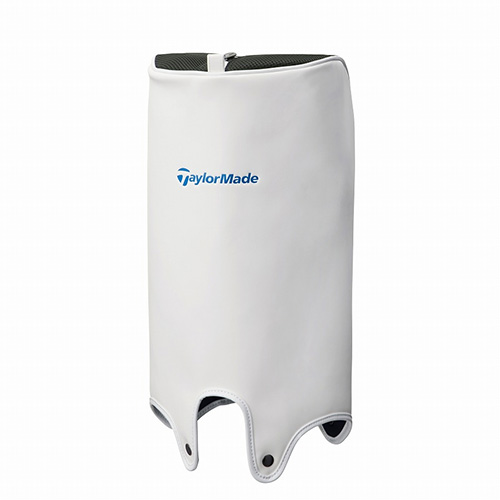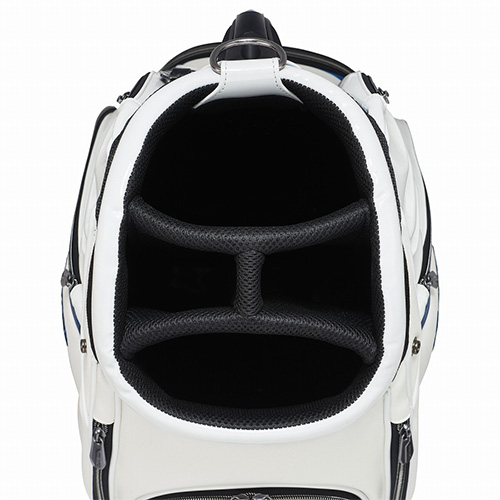 A 4-split mouth frame with a full-length separator that makes it difficult for clubs to get entangled.
A high-end premium model that combines luxury and elegance.
We develop highly designed items for users who want an elegant style with an adult mood. Adopting a moving streamline design that visualizes the flow of wind like a luxury sports car, it combines sportiness and luxury. The discreet and chic colors and enamel luster give an adult a sense of leeway.
spec
| | |
| --- | --- |
| material | Synthetic leather |
| size | 9.5 type 47 inch compatible |
| Mouth frame | Divided into 4 |
| Weight (kg) | 4.4 4.4 |
| Color | white |
| Country of origin | China |
Release Date: Spring / Summer 2022