Odyssey 2 Ball TEN TOUR LINED Double Bent Putter STROKE LAB Shaft
Please be informed that manufacturer's warranty is non-eligible for overseas customers.
Features of this product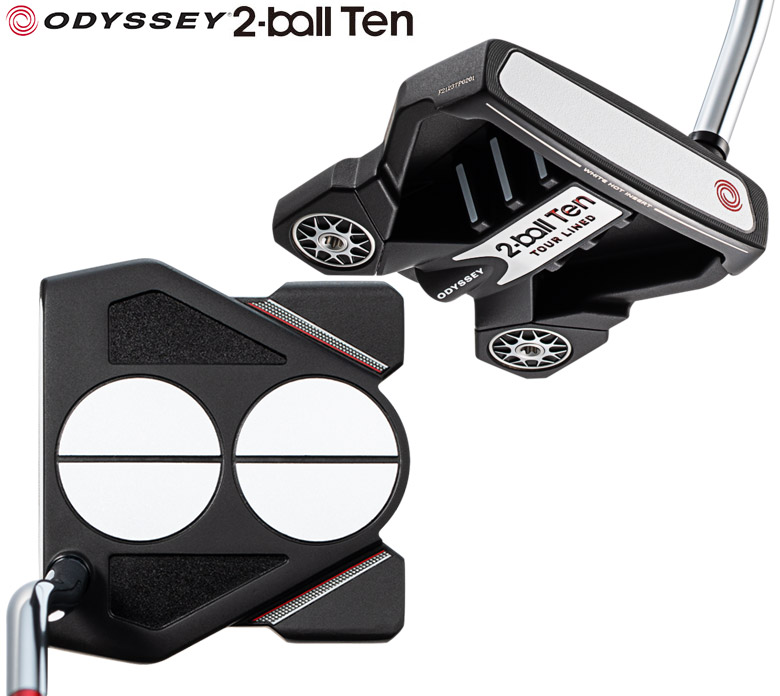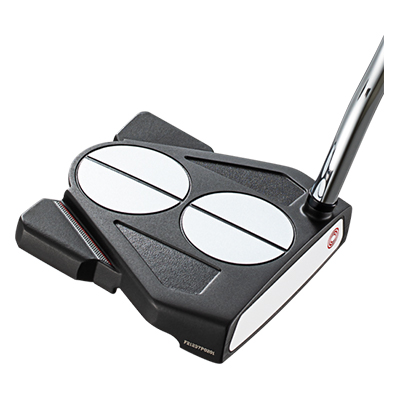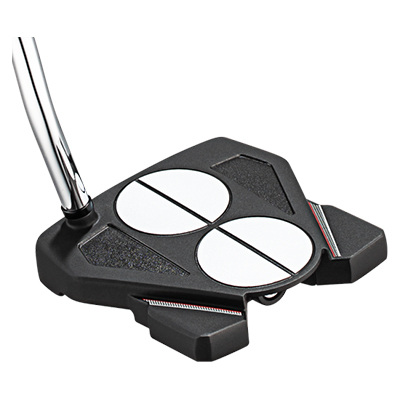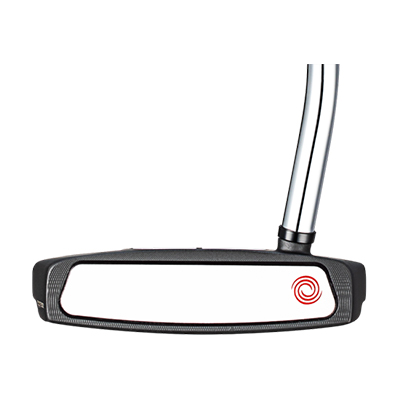 Odyssey's dream model, which integrates all technologies into one, has been renewed.
The 2-BALL, which has been a very popular model since 2002, and the TEN, which has been loved by many tour professionals since its debut in 2019, are a dream model that combines all of Odyssey's technologies. BALL TEN SERIES putter" is renewed and appeared. The characteristics of a high moment of inertia, the ease of setting up for the target, and the effect of making it easy to imagine a stroke are superimposed, and the stability of putting is outstanding. The insert adopts the popular white hot on the tour. With a wide variety of alignment variations and a red STROKE LAB shaft installed, the Odyssey dream model has been further updated.
FEATURES & BENEFITS
Gorgeous co-starring of Odyssey's proud alignment and head shape The 2-BALL TEN SERIES putter, as the name suggests, is a model that combines Odyssey's legendary alignment, 2-BALL, which continues to be very active today, and TEN, which is popular for its high moment of inertia. is. Two white discs are drawn on the top of the TEN head, making it easy to set up the target and make a straight stroke. In fact, the moment of inertia of the head exceeds the original WHITE HOT 2-BALL putter by more than 30%.
Three types of alignment are available with differences in details The "2-BALL TEN SERIES Putter" is based on the alignment of the 2-BALL as described above, but strictly speaking, there are three types of alignments with minor differences. One is the traditional 2-BALL TEN with only two white discs, the second is the 2-BALL TEN TOUR LINED with a black line running through the middle of the two discs, and the third is the 2-BALL TEN TOUR LINED. , is a 2-BALL TEN TRIPLE TRACK that also adds up to three lines of triple track technology across two discs. In addition, the 2-BALL TEN has 3 neck types, and the 2-BALL TEN TOUR LINED and 2-BALL TEN TRIPLE TRACK have 2 neck types each.
Equipped with white hot insert The face is equipped with Odyssey's representative insert, White Hot. This urethane insert provides a soft hitting feel, yet a solid hitting sound and response. It is a one-of-a-kind insert that has been loved by many golfers, including professionals, since its introduction in 2000.
Adopted improved version "STROKE LAB shaft" with enhanced stability The "2-BALL TEN SERIES putter" is equipped with the "STROKE LAB shaft", a carbon and steel composite shaft that has evolved further. This time, the steel part is shorter and the carbon part is longer than the original. This makes the shaft stiffer and about 7g lighter. As a result, stroke tempo, impact and swing arc are more stable than before. Allows for more consistent putting.

▲ Stroke Lab Carbon Steel Composite Shaft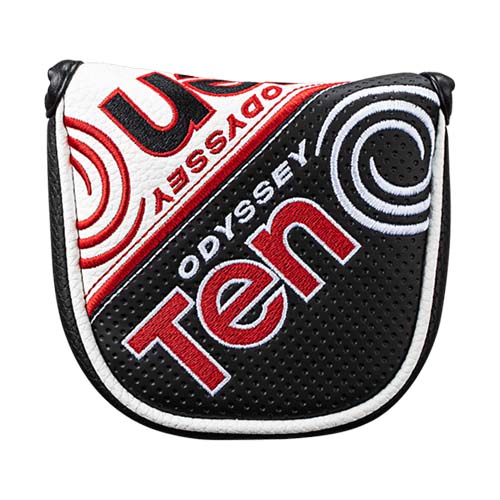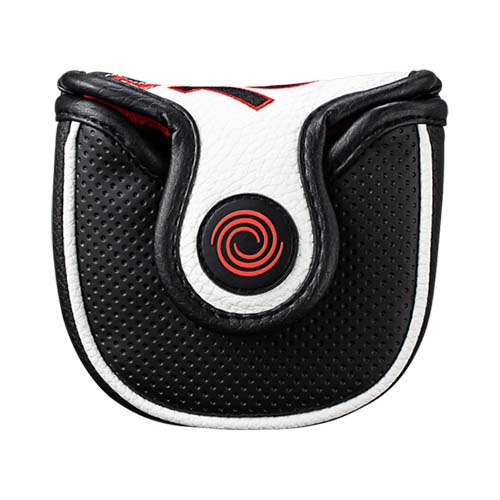 spec
| | |
| --- | --- |
| model | 2-BALL TEN TOUR LINED |
| Loft angle (°) | 3 |
| Lie angle (°) | 70 |
| Length (inch) | 33,34 |
| grip (weight) | ODYSSEY Pistol Grip (Approx.76g) |
| head material | stainless steel / ABS |
| insert | white hot insert |
| sole weight | Approximately 15g x 2 |
| Country of origin | Assembly: China, Japan Head cover: China |
Release date: Early March 2022