Odyssey White Hot OG # 7 Bird Double Vent Putter Steel Shaft
Please be informed that manufacturer's warranty is non-eligible for overseas customers.
Features of this product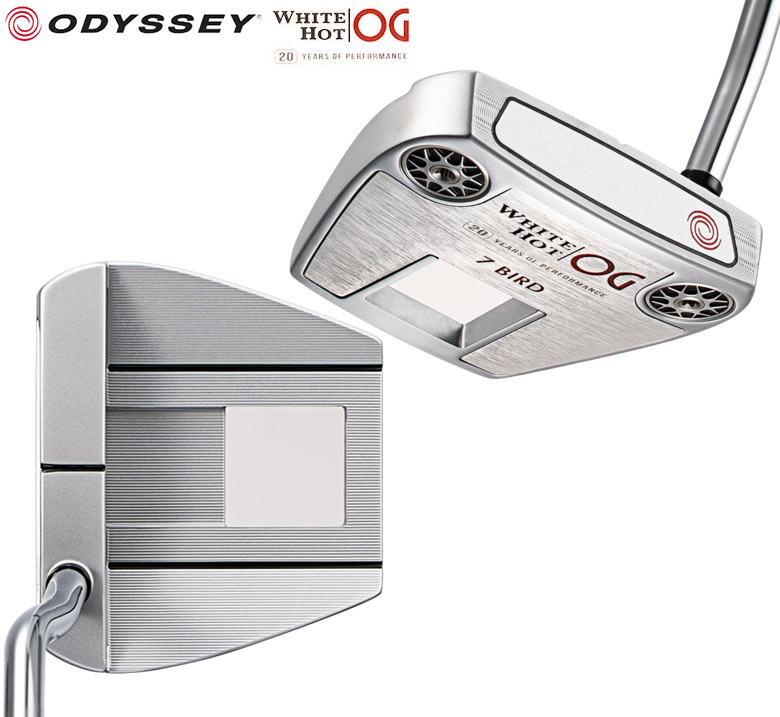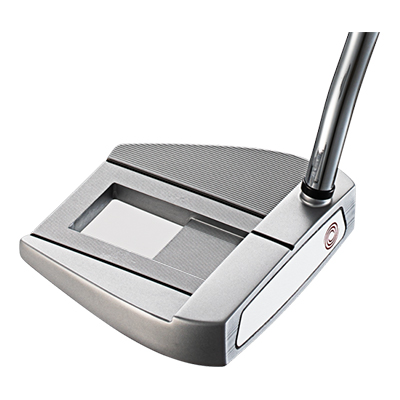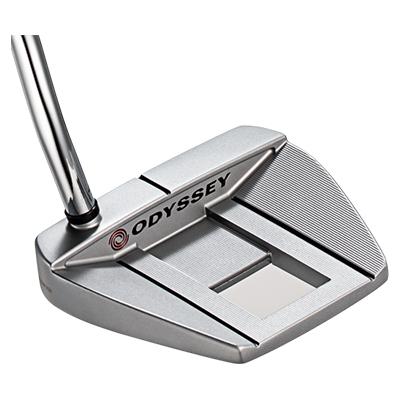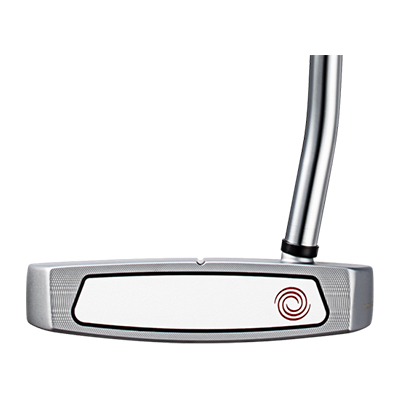 Six models have been added to the popular series on the tour, and the lineup has been further enhanced. <br /> The "WHITE HOT OG putter" has become a big hit both on the tour and in the market. Additional models have appeared one after another, but the lineup is expanding further. This time, the wide blade type "DOUBLE WIDE", the "2-BALL BLADE" that combines 2-BALL and the blade, the "# 7CH" that combines the tsuno-shaped # 7 with the crank hosel, and the same # 7. , "# 7 NANO" that combines the flow neck like the L-shaped type, "# 7 BIRD" that has the shape that connects the rear ends of the two horns of # 7, and the Callaway staff player in 2021 Prepared "ROSSIE S" which has almost the same shape as the one used by Jon Rahm. Two types of shafts, a red STROKE LAB shaft and a steel shaft, are attached to each head. The fun of choosing has expanded greatly.
FEATURES & BENEFITS
The most distinctive feature of the insert "WHITE HOT OG putter", which continues to receive tremendous support even after 20 years since its appearance, is the insert. The White Hot Insert, which was born in 2000, uses the same material as the ball cover, so it is compatible with impact and realizes soft yet firm repulsion performance. With a comfortable shot feeling, hitting sound, stable ball launch and rolling, this white insert quickly captivated many golfers including professional golfers. Since then, even after 20 years, the reliability and popularity of the tour has not changed, and it continues to accumulate many victories all over the world.
The beautiful head "WHITE HOT OG putter", which is made by precisely carving out stainless steel, uses a skin milled head that is carved out of stainless steel by milling. The details are precisely shaped, and the silver color of stainless steel also amplifies its beauty. The finish is convincing even for players with strong commitment.
Adjustable sole weight that allows adjustment <br /> The sole is equipped with an adjustable sole weight. By adjusting the weight and swing balance according to the player's preference, you can finish the best "WHIT HOT OG putter".
6 models are available this time, including 3 types with different necks of # 7. <br /> For this additional model, "DOUBLE WIDE" "2-BALL BLADE" "# 7CH" "# 7 NANO" "# 7 NANO" We have a lineup of 6 models, "# 7 BIRD" and "ROSSIE S". In addition, "2-BALL BLADE" has already been released, but it has triple track alignment, and this time it is a black single line alignment. For the shaft of the additional model, a red NEW STROKE LAB shaft and a steel shaft are prepared, and the model for the left is also set only for "DOUBLE WIDE".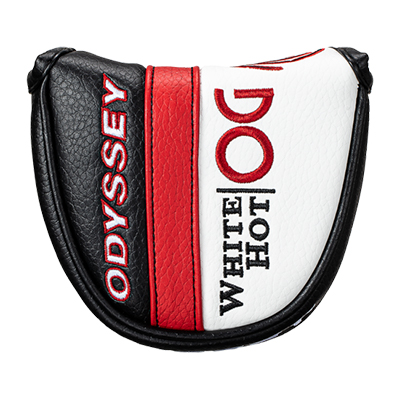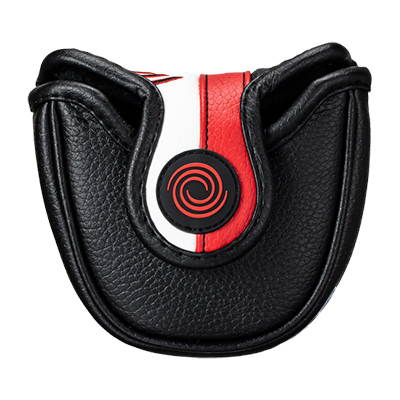 spec
| | |
| --- | --- |
| Head material | Stainless steel / aluminum sole plate |
| Loft angle (°) | 3 |
| Rye angle (°) | 70 |
| Length (inch) | 33, 34 |
| Grip (weight) | ODYSSEY Pistol Grip (approx. 76g) |
| insert | White hot insert |
| Sole weight | About 10g x 2 |
| country of origin | Assembly: China / Japan Headcover: China |
Release date: Early March 2022