TaylorMade Spider GT Rollback Small Slant Putter Silver
Please be informed that manufacturer's warranty is non-eligible for overseas customers.
Features of this product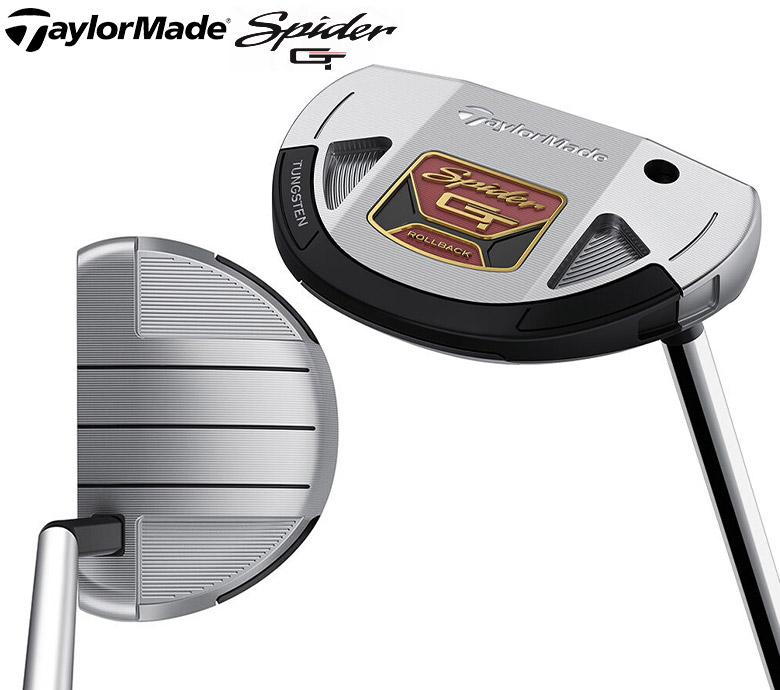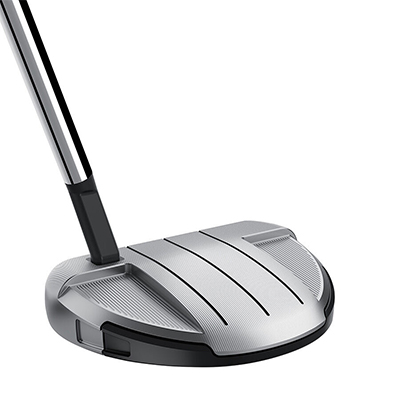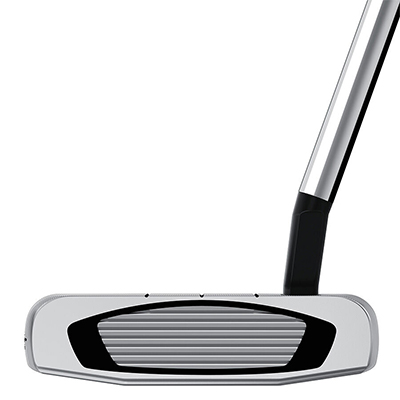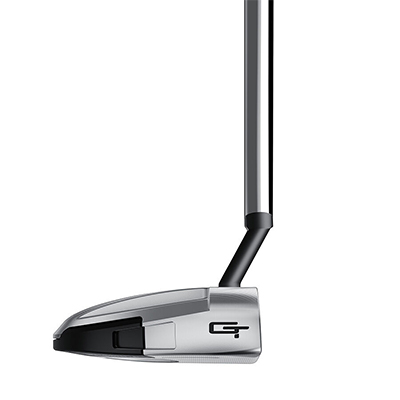 Birth of Spider GT Back Putter Collection, resistant to mistakes The latest work of "Spider", which was newly named "GT" because it is supported by top professionals all over the world and is expected to play an active part in various tour scenes (grand tours). By mounting a large capacity tungsten weight on the rear and bottom, the moment of inertia is improved, and a new sense mid-size mallet "Spider GT Back Putter Collection" that is resistant to miss hits is born.
【feature】
Body design in pursuit of beauty One of the features of the "Spider GT Rollback" putter is the design that blends the wing structure into a round shape. It provides proper alignment to make the putting stroke and ball trajectory clearer. "Silver / Black", which has a high-class and durable surface treatment on the top plate, arranges one sight line that makes the image of a clear line to the target, enabling accurate putting. ..
"Tolerance" and "stability" created by the new structure Uses the first 80g tungsten ring in the Spider series. An 80g tungsten ring mounted along the perimeter of the putter provides additional forgiveness and stability. In addition, stable putting is possible even when hitting off-center. Furthermore, due to the synergistic effect with "Pure Roll 2" mounted on the insert, it supports forward rotation from immediately after impact to cup-in while realizing a solid feel.
Neck shape that can be selected according to the stroke type By adopting a small slant neck, it is easy to open and close the head, and it is possible to have moderate operability while being a head that is resistant to mistakes.
【technology】
Alignment design Adopted a top line that makes you imagine a clear line for the target. The "Spider GT Rollback Putter" has a tolerant design and adopts two types of top lines to support alignment according to the player.
Lightweight body and trisole By adopting the lightweight material "6061 aluminum", it is possible to design a weight that realizes forgiveness. In addition, a trisole design that pursues comfortable sitting on all lie is adopted.
Tungsten ring Equipped with a round-shaped tungsten ring that wraps around the back of the body. Thereby, tolerance and stability are achieved.
PURE ROLL2 The Pure Roll 2 insert, which is a composite material of TPU and aluminum, is born. While achieving a solid feel, the 45-degree groove on the insert generates topspin and supports forward rotation from immediately after impact to cup-in.
Fluted shaft Uses the newly developed "fluted shaft". By inserting resin in 6 places to improve the feel and sound of hitting at a position about 13 cm from the tip, stability and operability were improved while maintaining the rigidity of the shaft, and the feel of hitting was improved.

▲ TaylorMade Fluted Feel Steel Shaft

▲ Super Stroke Pistol GTR 1.0 Black / Red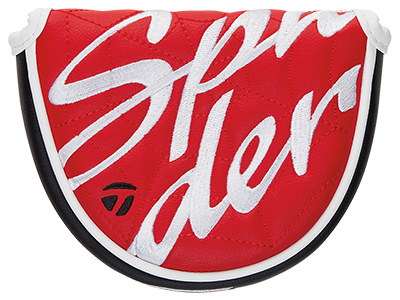 spec
| | |
| --- | --- |
| Head material | Lightweight aluminum body (6061) + stainless steel hosel (303SS) + tungsten weight |
| Face type / material | 3mm thick insert with PURE ROLL / Urethane (TPU) + Aluminum beam |
| Loft angle (°) | 3 |
| Rye angle (°) | 70 |
| Length (inch) | 33, 34 |
| Neck type | Small slant |
| Balance type (toe hang angle) | Toe heel balance (21 °) |
| shaft | TaylorMade Fluted Feel Steel Shaft |
| Grip name | Super Stroke Pistol GTR 1.0 Black / Red |
| Grip size | Diameter 58 / 82.5g |
| country of origin | China |
* This spec is a calculated value / provisional value.