Lahera Damaged Denim Stand L-511 Caddy Bag
Please be informed that manufacturer's warranty is non-eligible for overseas customers.
Features of this product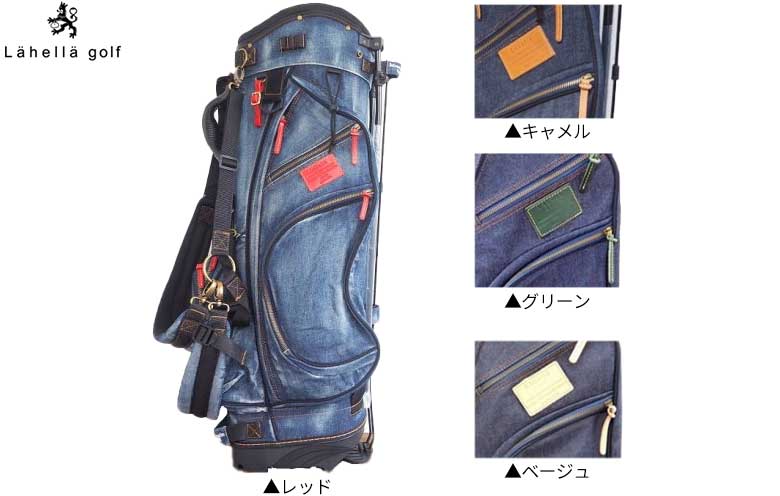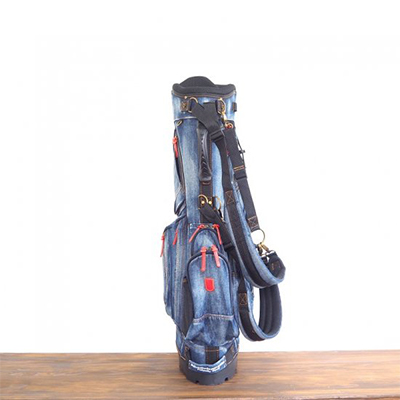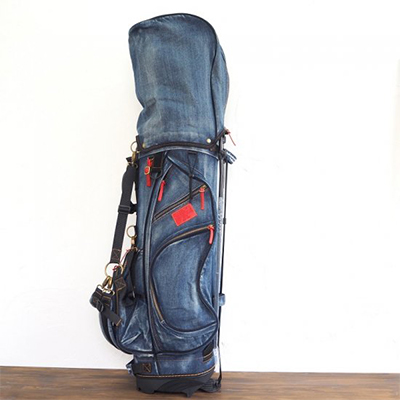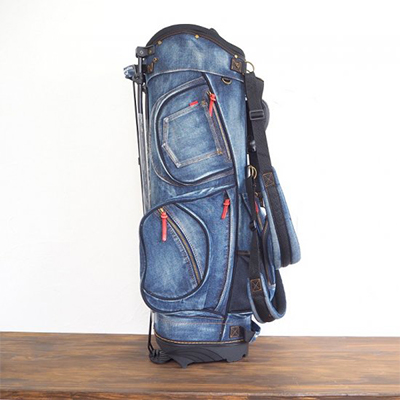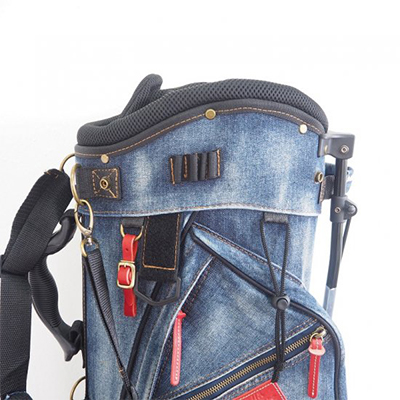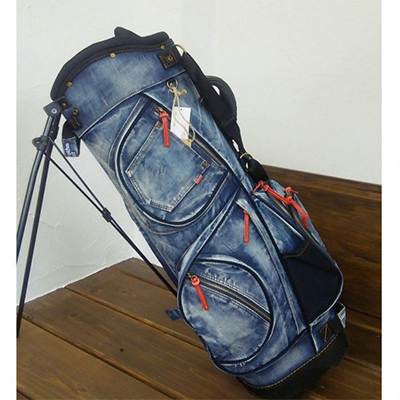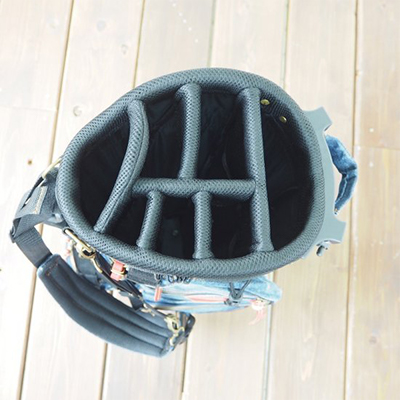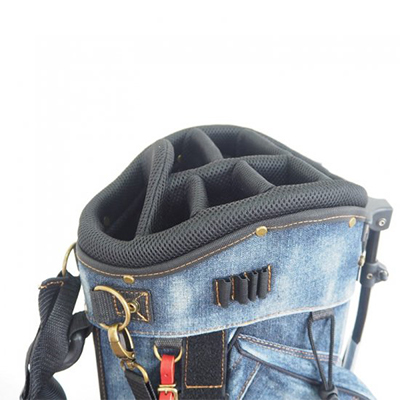 "I'm tired of the caddy bag with the big club maker logo!"
(If you combine the club and caddy bag, you will want to change the bag when you change the club)

"Isn't there any elegant and fashionable caddy bag !?"
(Mujirushi is sober and old)

"I don't want to buy a caddy bag like a person anymore!"
(I'm lined up with people in the same caddy bag at the driving range ...

I embodied the feelings of a fashionable golfer!
Made in collaboration with 19 Golf in Osaka, which manufactures high-sensitivity denim caddy bags.
It is a caddy bag with lahella specifications.

There are 11 amazing pockets.
One of them is a pocket with a cold insulation sheet, so it's perfect for storing cold summer drinks, and I'm particular about the details.
It is an original of 19 golf with a cover that you can put in when traveling or transporting.
Using vegetable tanned leather made by Tochigi Leather Co., Ltd., which is particular about the zipper puller part,
Lahella lion emblem and leather plate are attached and customized.

It would be cool to attach a name plate for the home course or a commemorative plate for winning the competition.
The strap with buckle is also made of the same material.

Also, this cowhide will not hurt even if it gets wet or dirty in the rain, but it will taste very good!
(pocket)
Exterior zipper pocket 8
Open pocket 2
Open pocket 1 (for cold storage)
spec
material
Body: cotton (denim)
Shoulder belt: Acrylic x cotton Included: Cowhide (manufactured by Tochigi Leather Co., Ltd.)
size
8.5 type
Mouth frame
7 mouth frame
Weight (kg)
About 3.6
Color
Red, camel, green, beige
accessories
Hood cover
Country of origin
Japan