Katana Voltio Ninja Driver Fujikura Speeder 378 EVOLUTION Gold
Please be informed that manufacturer's warranty is non-eligible for overseas customers.
Features of this product
For backordered items, it is usually shipped within 2-4 business days. Since it will change depending on the stock status of the supplier, we will reply to the delivery date by e-mail after confirmation.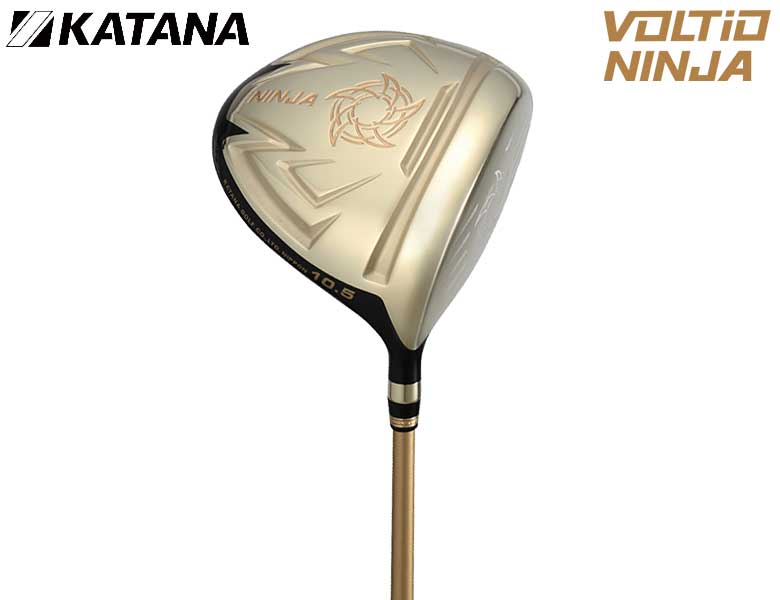 Golden monsters and overseas models will be released at the same time.
Beautifully sharpened things have an irresistible charm.
VOLTiO NINJA 2020 model dyed in dignified gold.
A high-resilience wood series exclusively for overseas that has been refined and completed without compromise through trial and error for flight distance.
spec
Head material
6-4 Titanium
Face material
Ultima Ti CUP FACE
Manufacturing method
4-piece precision forging
Head finish
Ion plating
Loft angle (°)
9.5
10.5
Rye angle (°)
58.5
59.5
Face angle
H1 (straight) / H2 (PLUS)
Club length (inch)
46
Total weight (g)
S: 304
SR: 297
R: 293
R2: 292
Head volume (cc)
485
balance
S: D3
SR: D2
R, R2: D1
Shaft name
Original Fujikura Speeder 378 EVOLUTION (Gold)
Shaft hardness
S
SR
R
R2
Shaft weight (g)
53
45.5
43
42
torque
5.4
6.2
7.2
Kick point (condition)
First middle tone